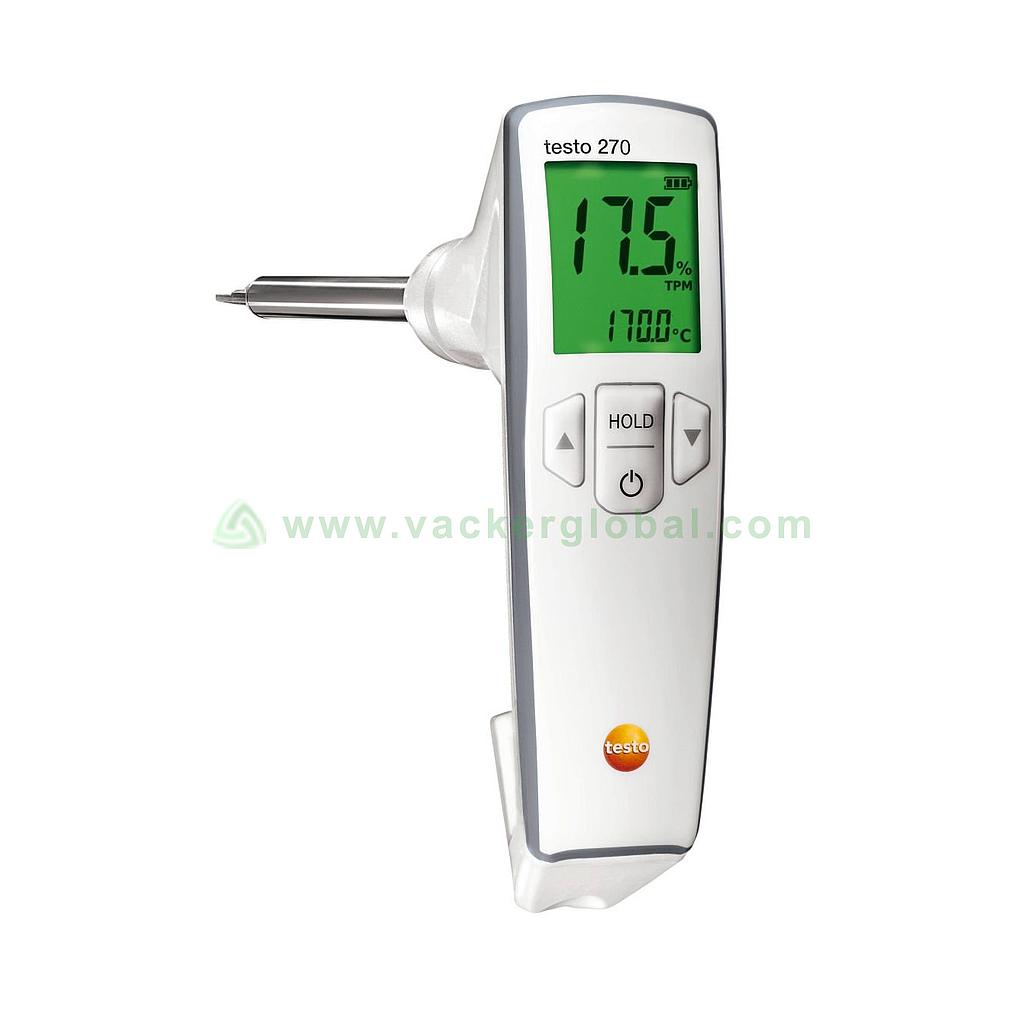 270 Cooking Oil Tester
Cooking oil tester, Model no. [VAC-270]
Measurement range: 0.0 to 40 %TPM
Resolution: 0.5 %TPM
Accuracy: ± 2 %TPM (+40 °C to +190 °C)
Battery life: 25 hours
1
VSKU: 1010000024
---
Cooking oil tester for cooking oil quality monitoring

Cooking oil tester [VAC-270] is used to ensure the quality of food by measuring the level of Total Polar Material (TPM) present in cooking oil. It can carry out TPM measurement as well as temperature measurement of even hot oil safely. It is robust and ergonomically designed and suitable for use in kitchens, restaurants, in catering and for food inspection. It is powered by AAA batteries and can last for about 25 hours. IP65 certification ensures that it can be safely washed in running water. It has LCD display with 3 colour backlight for visual indication of measurement result range.
Applications
It is used to determine the quality of cooking oil.

It is used for food quality monitoring in industries.

It is used to measure cooking oil TPM values in the kitchen.

It is used in restaurants to optimize oil consumption.

It is used to detect the degradation of oil quality in time.

It is used to safely measure the TPM values of hot oil.

It is used by catering units to ensure food quality.

It is used for inspecting food quality in restaurants and hotels.
Features
It has a 2-line LCD 3 colour backlight for alarm.

It is used to measure the quality of hot oil with a temperature of up to +200 °C.

It is dishwasher safe and washable under running water.

It offers easy 3-button operation.

It allows the user to set limiting values of TPM in advance and it can be protected with a PIN.

The backlight has a traffic light-like signalling function to notify the user about the range of measurement results.

It is compact and portable.

It can be calibrated by the user using the reference oil.

It has long battery life.

It is made of durable ABS material.
Specifications
It has a measurement range of 0.0 to 40 % TPM.

It weighs about 255g.

Its operating humidity range is 0 to +90 %RH.

The 2-line LCD display is backlit.

It has a reaction time of around 30 s.

It is powered by 2 AAA micro batteries.

It can withstand and measure temperatures from +40 °C to +200 °C with the help of the PTC temperature sensor.

It has a cooking oil sensor to measure oil quality within 0.0 to 40.0 %TPM.

It is to be operated under the temperature range of 0 °C and +50 °C.

It is storable under temperatures of -20 °C to +70 °C.

The temperature sensor has an accuracy of ± 1.5 °C and resolution of 0.1 °C.

The housing material is made of ABS/ABS-PC and 10% fibreglass which is extremely durable.

It is IP 65 water-resistant.

It is authorised by CE 2014/30/EU guidelines.

It has onsite calibration capability.

Its probe shaft has a length of 175mm and a diameter of 11 mm.

The probe tip has a diameter of 10 mm and a length of 35 mm.

It is available in white colour.

It has an accuracy of ± 2 %TPM (+40 °C to +190 °C) and a resolution of 0.5 %TPM.

It is compact with dimensions of 170 X 50 X 300 mm.

It has a battery life of 25 hours at 20 °C for continuous operation.

It has an alarm function similar to traffic light signalling 3 colour display backlighting.
We supply these cooking oil testers for determination of oil quality in the USA, UK, Germany, France, Netherlands, Spain, Switzerland, Sweden, and other European countries. Also, we supply these for quality control in the food industry in the Middle East and other Asian countries including India, Pakistan, Afghanistan, Bangladesh, Singapore, etc.
Our African offices supply these cooking oil testers for use in restaurants and hotels across all African countries covering South Africa, Kenya, Nigeria, Tanzania, Rwanda, Djibouti, Morocco, Ghana, Ethiopia, Uganda, Morocco, Tunisia, Cameroon, Mauritius, Gabon, Seychelles, etc.
Our Middle East offices supply these cooking oil testers for optimizing cooking oil usage in the United Arab Emirates, Kingdom of Saudi Arabia, Qatar, Oman, Kuwait, Egypt, Lebanon, Bahrain, Libya, Iraq, Erbil, Jordan, etc.
This is a preview of the recently viewed products by the user.
Once the user has seen at least one product this snippet will be visible.
Recently viewed Products

To install this Web App in your iPhone/iPad press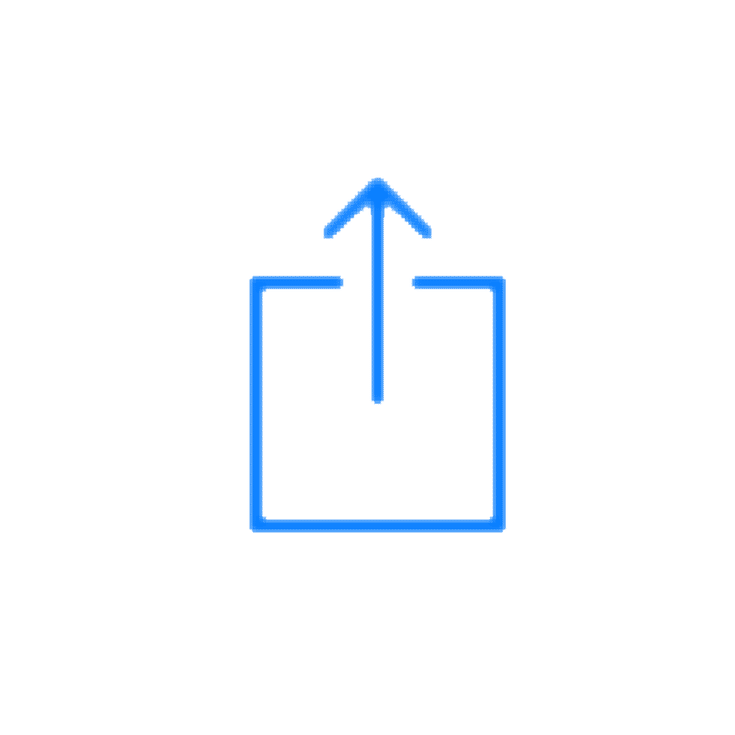 and then Add to Home Screen.